Update:  This was cool while it lasted but Google has apparently removed this functionality from their news search.  Supposedly there's another way to get it to work but it hasn't worked for me.
This is a cool tool for finding archived newspapers from at least one hundred years ago via a Google news search.  Particularly, as examining primary source documents can be an effective component of Common Core instruction, I hope you'll find this useful.
1.  Visit news.google.com
2. Enter a search time in the search box.
3.  Click the triangle at the end of the search box to bring up the advanced search.  (If you don't see the triangle, your page hasn't loaded completely.  Refreshing the page sometimes fixes the problem.).

4.  Scroll down to date range and select "specified dates".  Then enter dates.  You can choose specific dates (month/day) or years.  I chose to search from 1910-1920.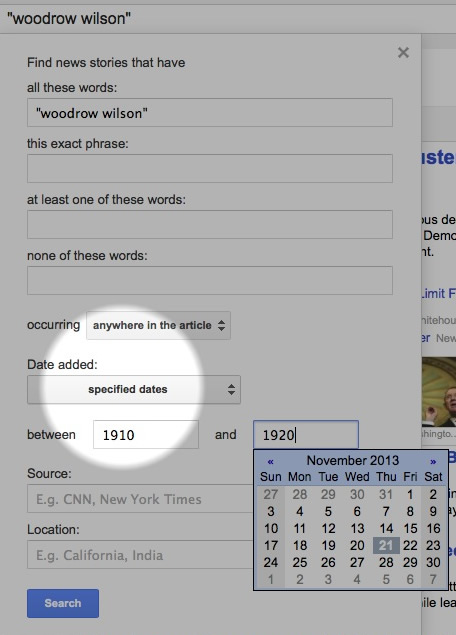 5.  After hitting the return key or clicking on the search button you will be presented with a page of results from the actual date range you specified.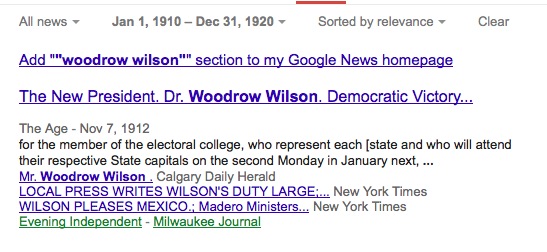 6.  After choosing one of the links you can move around the document from the navigation pane on the right.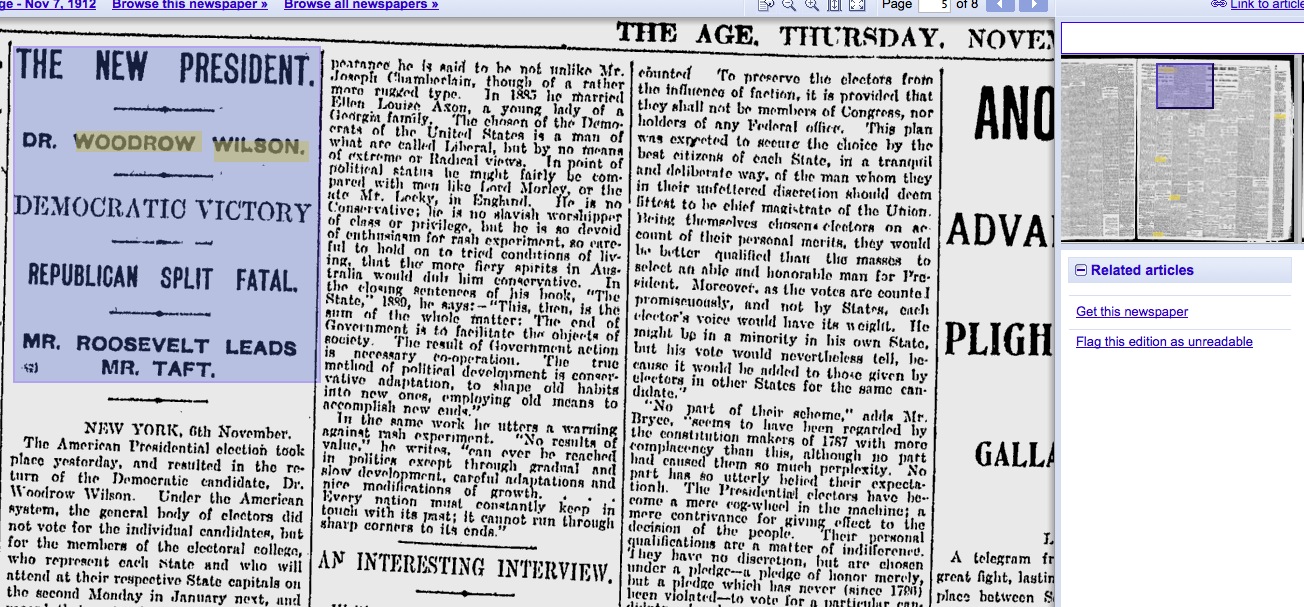 Instructional Uses
To get beyond simple recall of historical events, students can look at historical events from different perspectives.  As our perception of events changes over time, it's interesting to track how people felt about an event while it was happening.