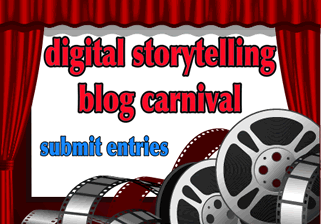 To celebrate the relaunch of Video in the Classroom.com which is nearly completed, I will be hosting a digital storytelling blog carnival.
Entries are due January 15th and will be posted January 16th.
I am hoping to showcase a broad range of abilities in posts from those just starting out and those with well established programs in place. Ideas include: tech tips, successes, struggles, digital storytelling examples, or your own idea.
Thanks for participating. I look forward to reading your entries.