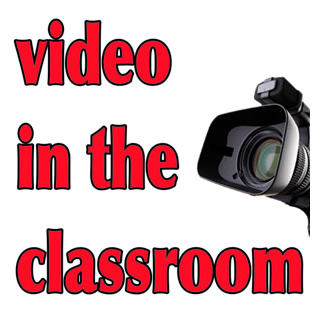 I frequently receive questions from teachers on how to get started integrating video in the classroom.
This begins a multi-part series in which I share the films we've made in my class and how we made them.
If you have seen the films, find out how they were made.
If you haven't seen the films, check them out.
Having completed the City Mouse and the Country Mouse the year before, students entered my class already having increased knowledge of what was involved in the film making process. Students participated in the process of finding material. After much searching, students settled on two scary folktales we had read. It wasn't quite as warm and fuzzy as The City Mouse but I liked that.
I was happy with the choice because it was easier than The City Mouse to make because all costumes were plain clothes costumes and it wasn't as labor intensive for me because I didn't need to shrink the kids to the size of mice. Yet there were still a few special effects shots and those are what engage the kids to watch the movie.
If you haven't seen the movie, you may want to see it now:
(Spoiler alert): Here's how I accomplished the most famous special effect.Original Photo:
Using a mask, take out original head:
Using stamp tool, clone background and fill in missing bits:
Place head, taken from another shot on floor:
Related posts:
Design and Storytelling in Film

Digital Storytelling Blog Carnival