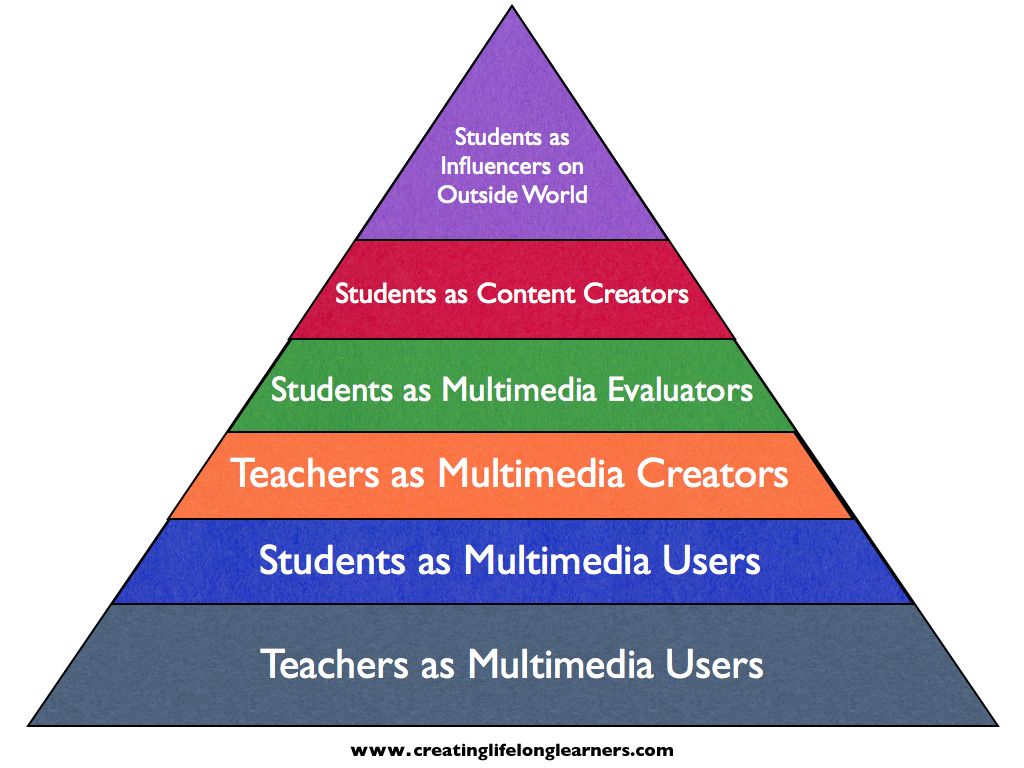 For my upcoming presentation, "Digital CPR:  Bring Your Reading Series to Life with Technology" for LAUSD's Best Practices Conference on March 19th, I created this illustration which I will use to talk about higher level technology use.
I will talk about incorporating multimedia in the classroom as something all teachers should be doing but I definitely want teachers to know that they shouldn't stop there.  To reach high levels of engagement, thinking, and to narrow the digital divide, teachers must turn technology over to students and guide them as they become their own content producers and influencers on the community outside the classroom.
To put it in more practical terms, if a teacher wants to hit all the levels of the "Technology Taxonomy" they can make sure that their students blog, podcast, and engage in video conferences.  I'll talk about all three in my workshop.
If schools opt to make student writing and podcasts, password-protected then they prevent students from reaching the highest rung.