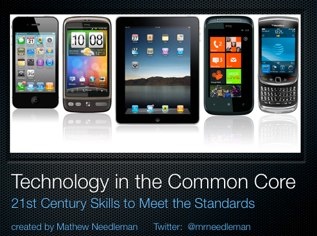 As per the Common Core State Standards students must incorporate digital research in their work.  I interpret this to mean that students need a twenty-first century version of book sense.  We used to teach students how to find books in a library, how to determine who the author and illustrator is, and where to find copyright information.  We now need to teach them how to determine keywords, know how to search, be able to determine who created a particular web page and evaluate a page for bias and reliability.
How do you do this and what does it look like in a classroom?
Let me be clear, I'm a fan of digital libraries (LAUSD teachers should check out the LAUSD Digital Library).  However, in addition to putting expensive high quality pre-vetted resources in front of students we also need to be teaching them how to choose keywords and use Google like a pro.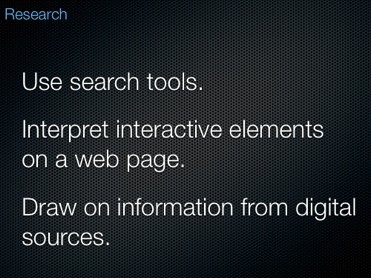 Picking Keywords
Beginning in kindergarten I would be modeling how to pick keywords before entering them in the Google search box and finding results.  For example, let's say you're researching where an octopus lives.  Say to students,
"I'm looking for information on where the octopus lives.  What words should I search for?"
With your help, students should come up with something like "octopus home" or "octopus habitat" depending how much academic language  you've seeded.
This two minute step would go a long way toward building effective researchers.
Sharon Sutton at the UCLA lab school has compiled and created some resources to help.  Scroll down to the Information Literacy Worksheets, in particular the keywords and synonyms one which asks students to list keywords and synonyms for a research question.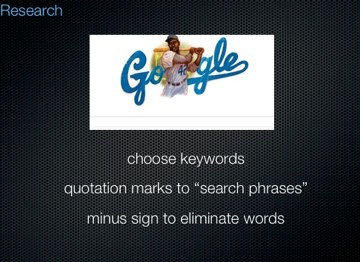 Advanced Googling
Familiarize yourself with the Google Cheat sheet.
In particular, know that using quotes allows you to search for a particular name or phrase e.g. "Mathew Needleman" gives you only people with my first and last name rather than any page with both my first and last name, possibly disconnected on the page.
Also know that using the minus sign "-" eliminates results.  For example, when searching for information about the band, The Eagles, you might search "eagles -football" (eliminating results about the football team).  In this example, you will likely need to add keywords to specify information specific about the band and not the bird.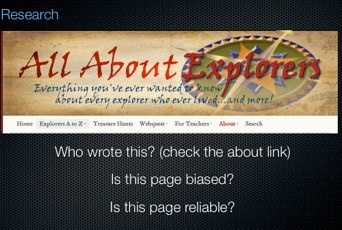 Bias and Reliability
Students should always check for an "about this page" link.  If there isn't one, move on to another site.  I'm a fan of the site All About Explorers, it's created by teachers and gives absolutely false information about famous explorers.  Will students catch the errors or will they report that Columbus was born in Australia?  Students always need to triangulate the data, find information from multiple sources to eliminate inconsistencies and gain depth.
Have any tips to add?  Post them below.