This article describes how to use the app, Notability, to assist in classroom observation.  Classroom teachers can easily adapt these directions for student observation.  I recommend Notability at a cost of $1-$2 over any potentially costly commercial classroom observation system I've yet seen.  Notability provides the most flexibility for meeting individual needs.
If you're looking for a checklist system of observation, Google Forms provides a free system that's fully customizable.  Notability offers a blank page for handwriting notes, typing notes, and adding pictures and audio recordings.  If you're still using Apple's built in notes, stop.  Here are step by step directions for using Notability as a classroom observation tool.
You will want to create a notebook for each teacher.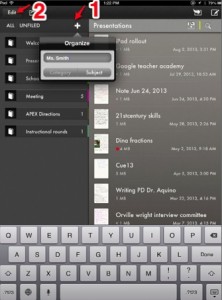 1.  Create a notebook by tapping the plus sign.
2.  Tap the edit button to bring up the option to color code your notebook.
3.  Choose a color.  You may wish to color code grade levels so that all first grade teachers are blue, for example.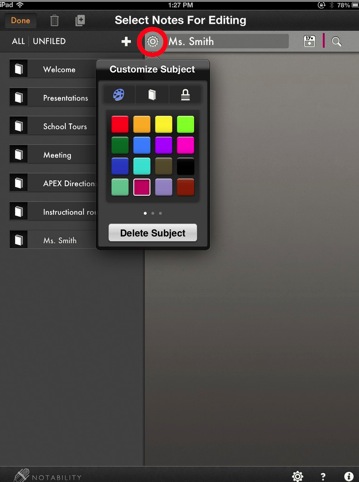 4. Create a new note.  You'll use a new note for each observation and store all notes in the individual notebook.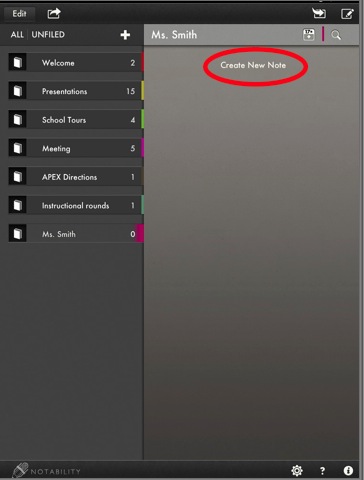 5.  Add a photo by tapping the plus sign towards the top right and choosing "Take a Photo."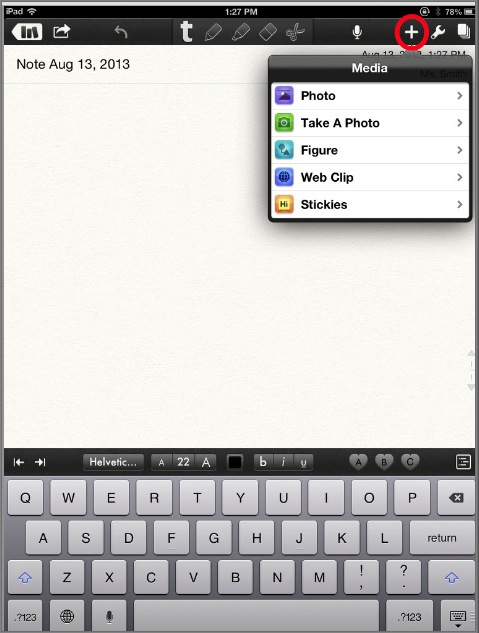 6.  You can either handwrite or type or your notes by selecting the appropriate icon.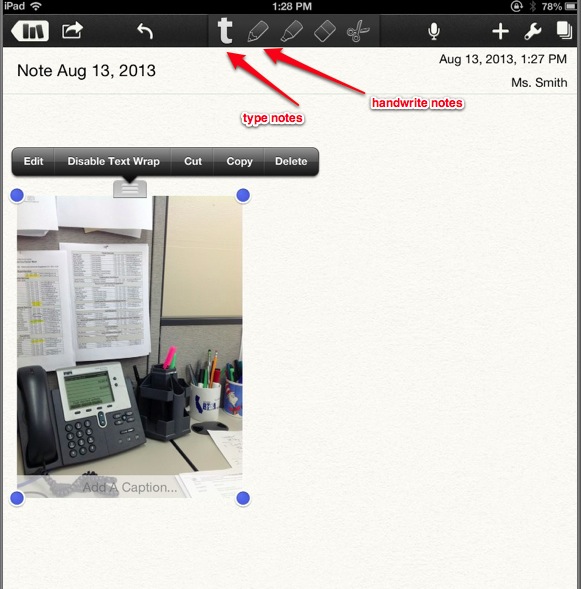 7.  Share the note by tapping the universal share button and sending it by email.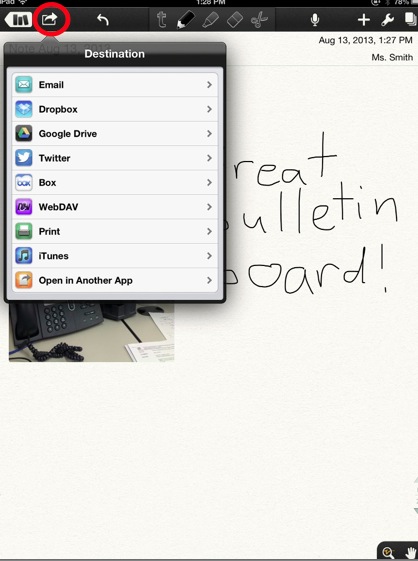 That's it.  Repeat this for each teacher or student you wish to observe.  You can move notes around between notebooks by dragging and dropping them into a different notebook.
One of the best things about Notability when used this way is that each teacher/notebook will have a number next to it showing you how many notes/observations have been completed.  So, you can clearly see how many visits each teacher has had.
Please leave your tips or suggestions below.
Update:  You can import PDF documents and then handwrite and/or type on them.
How do I import a PDF?
There are several ways to import a PDF into Notability:
1) If importing from an email attachment or Safari browser
Tap the PDF to preview. Then select Notability from the
"Open in" list.
2) If importing a PDF file from Dropbox and other cloud services
Tap the Import button on the top toolbar in the library and select
the desired service.